Our Store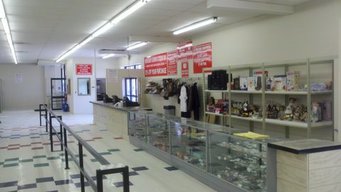 Thousands of items arrive to our sales floor on a daily basis including new, nearly new, antique, vintage, designer and collectible items. Because of our aggressive daily sales ranging from 25% to 50% off, we are able to continually keep our sales floor stocked with new merchandise at extremely low, competitive prices.

We have clothing, accessories, household items, baby items, shoes, furniture, and many miscellaneous novelties. 1000's of new items arrive daily.
---
Clothing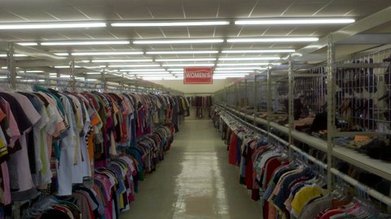 Our clothing sections are sized and organized accordingly to make shopping easier.

For all those fashionistas out there, our Girl's department is filled with just what you need for that special look all your own at prices you can afford!

Ladies, any style you can think of can be found in our Women's department. It is all
organized for you so you can easily find what you need. There are mirrors and dressing rooms for your convenience too.

Boys will find everything they need for every day wear as well as some specialty items too.

Our Mens' department carries a full line of clothing in every size and color. We even carry coats and sweaters and swimsuits, too!
---
Shoes and Accessories
Don't forget shoes! We have flats, slippers, pumps, athletic shoes, and some very interesting ones you would need to see to believe!

What about that all important handbag? We have clutches, shoulder bags, totes, backpacks and everything in between. Plus, no outfit is complete without the right jewelry. We have a great selection behind the front counter. Don't forget to check it out! There are other nice items back there too. Just ask an associate who will be more than happy to help you.
Infants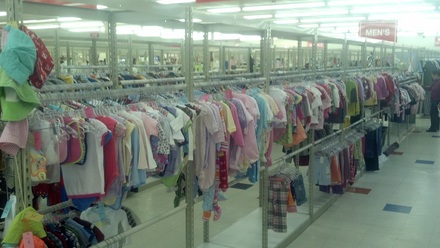 Our Infant's department is filled with everything a new and a growing baby needs for any type of weather at a fraction of the cost! Bibs, onesies, layettes, hats, coats, socks, pants, shirts, dresses, buntings, and much more can be found on our racks. Check us out!
---
Furniture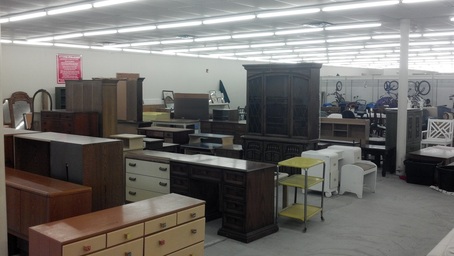 We have everything you need to completely redecorate a room or your entire home: dressers, beds, living room and dining room furniture. We even have a few pieces we are not quite sure what they are.

---
Housewares
Need an iron, a coffee pot, or an alarm clock? We have those too. We sometimes have lava lamps and those weird Hawaiian hula girls that move. How about pots and pans or dishes? Are you always running out when those holiday guests arrive? We have a wide selection of kitchen items in a variety of colors and styles.
Books




We have all kinds of books to choose from including children's books, reference books, cook books, craft books, mysteries, romances, books for teens, and a lot more.
---
Toys
Don't forget the kids! We have a Kid's Corner full of toys and games. We also have a variety of stuffed animals and other toys too. At our prices, you can afford to get them a little something to occupy them so you can settle down with that book you have been meaning to read or watch that favorite TV show.
And there is so much more! But our webpages are too small to show you EVERYTHING! Come in and see for yourself.